Capitalism caused climate change.
Yet it is also the solution.
The world has around €59T invested in the stock market already. What if we invested that money in green assets instead?
How it works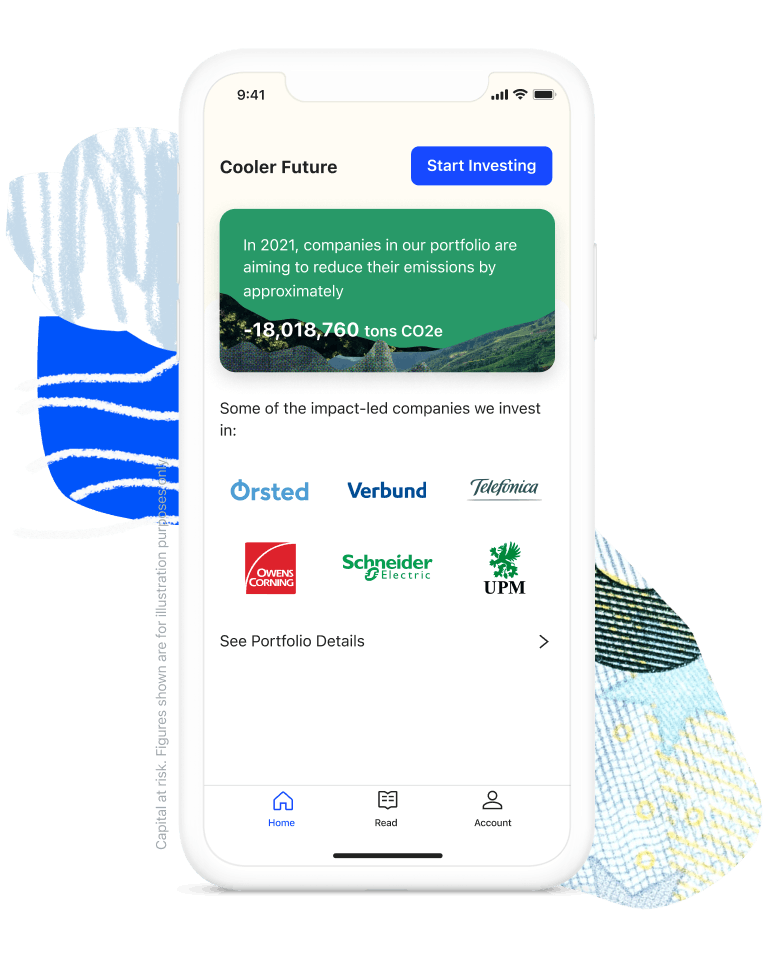 Sit and relax. You're in good hands.
Invest in selected companies that have a solid climate track record, clear climate targets and potential to reduce emissions.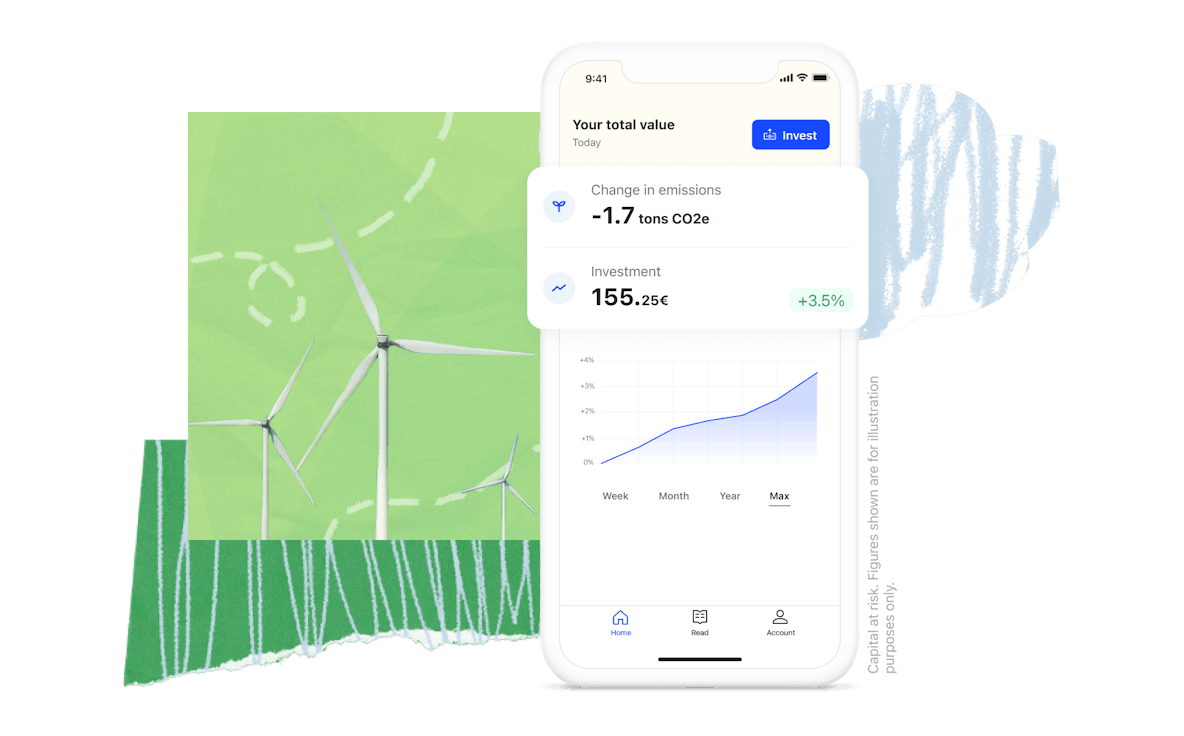 Invest sustainably and drive returns with the Cooler Future app.