We believe that as individuals our impact has limits, but together, our collective financial power can change the world.
We're bringing together our investment know-how and climate change expertise to make it easy for you to invest in the good guys — the companies aggressively reducing their carbon emissions, or even working on removing carbon from the atmosphere all together. Join us in our mission to create a cooler future for us all.
Our team
We're bringing together our investment know-how and climate change expertise to make it easy for you to invest in the good guys — the companies aggressively reducing their carbon emissions, or even working on removing carbon from the atmosphere all together. Join us in our mission to create a cooler future for us all.
Our values
Positivity
We believe stopping climate change is still possible.
Responsibility
Our knowledge is based on meticulous research.
Honesty
We'll always give you straight answers, even to the difficult questions.
Meet our Team
We are an international and passionate team with many experienced colleagues who focus on innovation.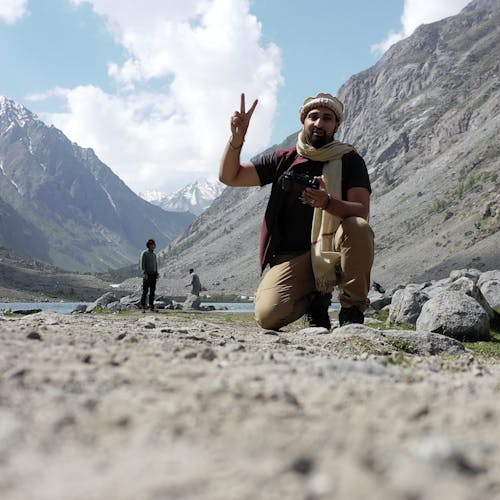 Rashid Rasul
Investment Lead
What I actually do
Investing can be a complicated process but it doesn't have to be. My job is to break it down and simplify the process. It all starts with having the best interests of our investors and our shared Planet Earth at heart. It's with these core principles and a passionate and experienced team that I help develop and lead the investment process at Cooler Future. The challenge is to combine the latest research in climate impact modelling, as well as developments in global markets and geopolitics, with the cutting-edge analytical tools to obtain the best outcome possible for our investors and our planet. Challenge accepted!
Read more
Close
My personal climate change wake up moment
I've always been a bit of a nerd 🤓: I studied Physics at Uni and worked as a Research Scientist developing clean energy solutions, so I have been aware of climate issues for some time. However, the tipping point for me was visiting my beautiful ancestral home in the Indus Valley and seeing plastic everywhere! Ground-water levels dropping ever lower, flash-floods, scorched Earth and soil erosion!
Improvements I've made
I initiated programs to educate people about plastic waste, arranged clean-up projects and planted thousands of trees. I've come to love and respect trees! They are incredible. Not only do they take CO2 out of the atmosphere and give us oxygen to breath, they provide us with fruits, nuts, and even medicine from their roots, bark, leaves, flowers and berries. This is why I have been helping plant thousands of them; we provide for them, and they provide for us, it's a win-win situation, but it's still not enough. Being a seasoned investment professional, I decided I need to put my money where my mouth is, so now I develop investment strategies for climate impact investing; you could say I'm a "climate activist capitalist."
Things I need to work on
Keep educating people about climate change and climate impact investing. It's important for us to move away from a consumption-led mindset and towards learning about how to manage our finances for the future. Better still, we all have the power to make a positive difference with our savings. Having cut consumption, increased recycling, eating local produce and less meat, my focus now is on impacting a positive change through investments! Every €, $, £, ¥, ₨ or any other CCY has the power to change the world. So let's create a positive future!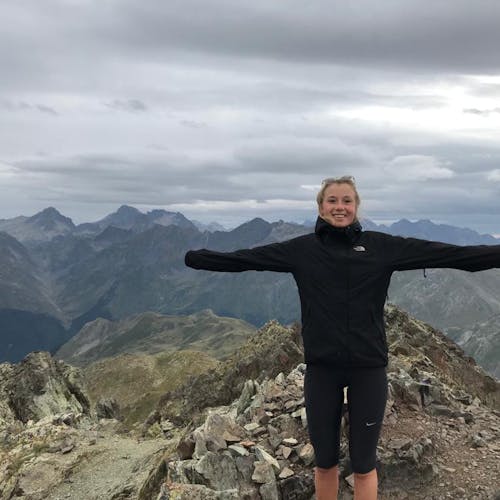 Rebecca Pflanz
Social Media Manager
What I actually do
I am a firm believer that change is possible and very much needed. We're all in this together, we have to stay positive, keep up the fight and try new solutions: As the creative head and coordinator behind our social media channels I do my best to spread this message and find engaging, powerful and interactive content to grow our amazing community of like-minded and passionate people. I spend a lot of time keeping up with climate news, scheduling social media posts, or trying out new formats that resonate with our community. When I'm not doing that, you will find me in the mountains either ski-touring or climbing and when that's not possible: The nearest bouldering hall does the job.
Read more
Close
My personal climate change wake up moment
When I was thirteen years old, we watched the Al Gore film "An inconvenient truth" in my English class. It was the first time I had climate change and its impacts explained to me so painstakingly clear and ever since then it's been in my life. I am reminded of it by hot summers, dying forests and less and less snow to ski. As a passionate skier it's a sad reality: No snow, no show - so the snow must go on.
Improvements I've made
I focused my master studies on social and nonprofit marketing and developed a passion for campaigning for political and climate justice issues working for the online petition platform Change.org during my master studies. I try to be a conscious consumer, I bring my own bags and water bottles everywhere, separate my bins and live (mostly) vegetarian. And like everyone else I still think there is so much more I could and should do, but I guess you need to start somewhere.
Things I need to work on
My weak spot is my Co2 emissions spent flying to Ireland to visit my boyfriend and friends on a somewhat regular basis. As of the moment I haven't figured out a way to avoid this, but let's see what the future will bring.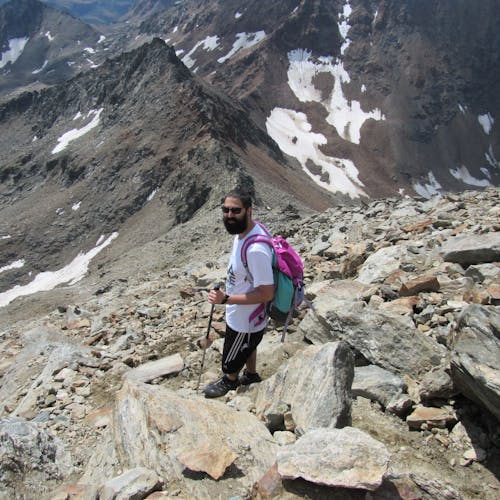 Frederik Fonte
Full Stack Developer
What I actually do
I'm curious, I love learning new things, and exploring new possibilities. I'm always trying to find a better, simple, and elegant solution. I believe that the IT world should be more careful and accountable when it comes to social and environmental issues; ethics has to play a bigger role in the tech industries.
Read more
Close
My personal climate change wake up moment
Growing up in a small town in the Italian Alps, I saw, in a relatively short period of time, the temperature rising sensibly, the glaciers melting every year more and more, and heavy rains and hail becoming more frequent.
Improvements I've made
This quote from a Ted Chiang novel (Anxiety Is the Dizziness of Freedom) resumes perfectly how I feel about the improvements that I made (and everybody could): "Each time you do something generous, you're shaping yourself into someone who's more likely to be generous next time, and that matters.". I started recycling, being more careful as a consumer (local/eco/fair products), using a bike or the public transportations, becoming a vegetarian (on special occasions I still eat fish)
Things I need to work on
I like traveling, and even though I would rather travel long distances by train because of the planes' limited leg space, sometimes flying is the easiest solution. I like cooking and going to restaurants, and occasionally, in front of a delicious meal, I ignore the fact that some ingredients are imported from countries far away. Another thing on which I want to improve is the minor consumption of technology (buying new computers, smartphones…).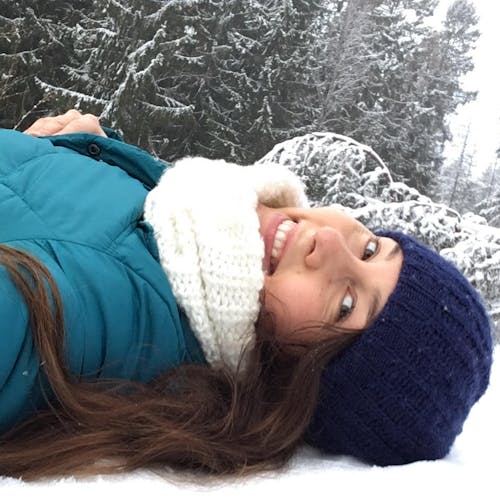 Sirja Ahlfors
Finance & Admin
What I actually do
I handle the administration and finances of the company. My main tasks include day to day finances (invoice payments etc.), payroll management and financial and other reporting. (Editors note: Sirja is being very modest. She basically keeps the company operational and running and without her everything would actually fall into pieces...)
Read more
Close
My personal climate change wake up moment
Living in Finland, I can still enjoy cool weather and pure nature. Still for example this winter here in Southern Finland we didn't have snow at all. Hearing the news about extreme weather conditions from all over the world makes me want to work for common good.
Improvements I've made
I try to do things that one individual can do. I haven't been eating meat for 20 years (fish I still eat) and I live quite modestly. I have been traveling around the world quite a lot in my life, so I have made a decision in 2018 to focus on domestic traveling and not to fly anymore or maybe do a long distance trip once in five years.
Things I need to work on
I own a car, which I need daily (I live outside the capital area so no good public transport here). My car has served me well for over ten years now, so her follower could be a biogas fuelled car if I still need one in the future.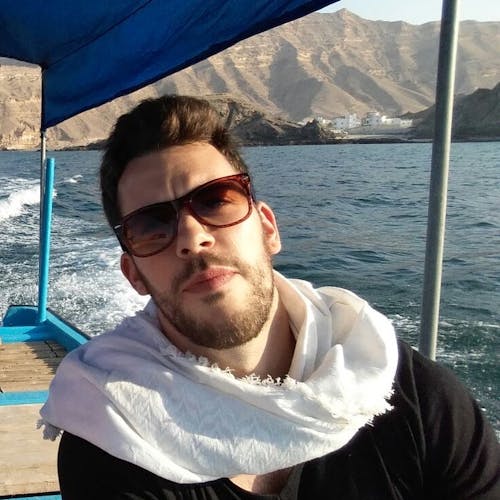 Alexander El Alaoui
Investment Advisor
What I actually do
I talk a lot. I've been involved in identifying potential partners who can help us carrying out our mission of creating a climate-friendly investment solution. Once we have achieved this Step One goal, I will help and make sure that the solution we provide to our future customers (that's you) runs smoothly and produces the desired outcome (a cooler future).
Read more
Close
My personal climate change wake up moment
Years ago, I helped managing a legal case that would later write history: Saúl, a Peruvian farmer who lives high up in the Andes, is severely and directly affected by climate change, which in his case means glacial melting. The rise in global temperatures turns snow into water and water into floods. In the Andes, the drainage of melt water triggers outburst floods and avalanches that could bury entire streets of houses underneath – and their inhabitants.
When he was told he will have to live with that risk, Saúl refused to accept that and started pushing for means to avert the growing danger. Subsequently, he filed a lawsuit against German energy behemoth RWE, then Europe's largest emitter of greenhouse gases, which he felt held at least some of the responsibility for the emerging climate crisis. A German judge allowed his appeal, and Saúl wrote history. When his story later got covered in big media outlets, such as New York Times, TIME Magazine and the Guardian, it sent shock waves around the world and inspired dozens of other climate activists to follow suit. Working alongside him for many years has been my personal climate change wake up moment. A single person really can make a difference.
Improvements I've made
I turned vegetarian (I know it's not as good as being vegan but it's better than eating meat) some time ago. I've never owned a car and don't intend to change that. I travel by train and I've cut down on air travel, yet...
Things I need to work on
...despite all that, I know it takes much more than a few behavioural changes to live a "Paris-compliant" life. Well, let's start with climate investing.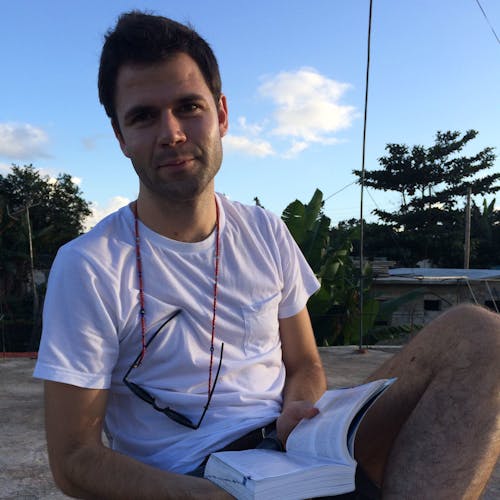 Julius Friedlaender
Chief Operating Officer
What I actually do
My aim is to ensure everything is running smoothly from an operational and financial point of view. In practice, this means creating the company's budget and trying to make sure we stay within it. On top of that, I set goals for growth and keep an eye on our performance with some pretty intense analysis — you probably won't be surprised to hear that I spend a lot of time with my head in a spreadsheet 🤓, so much so that I once had nightmare in which I was trapped in a spreadsheet cell! If you need advice on how to get out of spreadsheet imprisonment reach out to me.
Read more
Close
My personal climate change wake up moment
As a kid the lakes in my hometown would be frozen most years, meaning we spent a lot of time after school skating and playing ice hockey. Now, whenever I go home over Christmas there is no ice in sight — with it feeling more like a disappointing summer than a magical winter.
Improvements I've made
Within Berlin, I commute mainly by bike, even in winter! Meaning I don't only not have my own car but rarely use public transport or one of the car-sharing services. On top of reducing my CO2 footprint, cycling is a great way to get some fresh air and a bit of exercise every day. Besides my commuting behaviour, I have also been changing my diet by cutting down on my meat consumption quite substantially in recent years (although I've not quite managed to become a full vegetarian yet).
Things I need to work on
Definitely my flying behaviour. While I do well on the short distance travel, I definitely need to cut down on my mid-to-long distance travel via plane. My no.1 resolution for 2020 is to reduce this.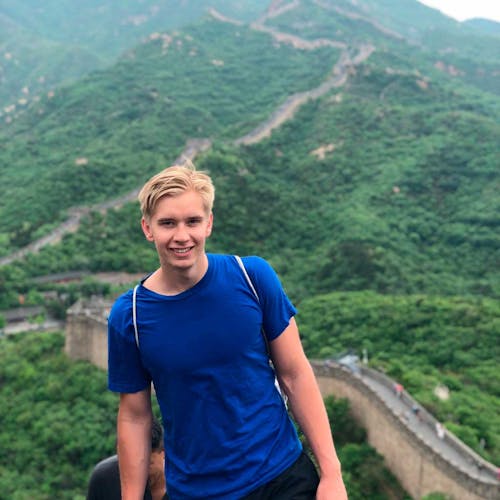 Antti Hämmäinen
Analyst
What I actually do
As the job title might suggest, I analyse! My work happens in the cross-section of the financial markets and climate change, where I look at the climate change impact of investments, figuring out how money could be mobilised for the greater good — one of our key topics. On top of that, I tend to offer my help wherever it's needed within the team, which brings a bit of variety to my day and hopefully helps others with theirs!
Read more
Close
My personal climate change wake up moment
From a "how it affects me" perspective, it was probably when I realised when we didn't have white christmases in Helsinki anymore. From an "uh-oh, we're ALL in trouble" point of view, the true realisation came when I took the time to dig deeper into the root of the crisis and realised that;
1. That the action that was being taken isn't enough.
2. We aren't using the most effective solutions to win this battle (and, of course, as an Analyst working this out is kind of my thing).
Improvements I've made
I've just moved to Berlin so it's easy to replace meat with vegetarian or vegan food and I try to do that as much as possible. I have also changed my consumption habit from fast-fashion to more sustainable brands — it's better for my wallet and the environment in the long-run. Oh, and I also bike everywhere I can!
Things I need to work on
Flying! It seems to be the biggest battleground for our team as we're quite an international bunch and with my family in Helsinki and my girlfriend in the Netherlands, I have the same challenge. I do always try to look for alternative options but they aren't always possible (or they are but they simply aren't practical). I also try to recycle but sometimes the lazy alter ego of mine steps in and throws the banana peel into the mixed waste...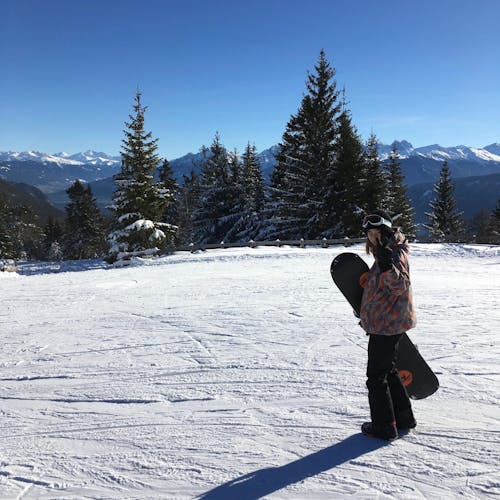 Karin Kotani
UX / UI Designer
What I actually do
I design digital products (mainly mobile apps) that are easy and delightful to use. I conduct user research and usability testing, and based on the learnings, I design the user flow and visual parts of the product. Discussing the design with other team members and getting input from them is also a big part of my day-to-day work.
Read more
Close
My personal climate change wake-up moment
I started to think more about the climate crisis after the conservation biology class in my school. Even though I wasn't doing great (at all) in that class, I did learn about many species that are disappearing from the earth due to the climate crisis and unethical human actions. I have a soft spot for animals and it just didn't feel right to ignore the issue.
Improvements I've made
I normally bike or take public transport, and I don't have a car nor driver's license. I also avoid eating meat - I used to be a vegetarian for a while, failed to continue, and now I'm vegetarian again.
Things I need to work on
I avoid flying but I still fly once in a while. I also want to reduce the consumption of dairy products and things made of plastics.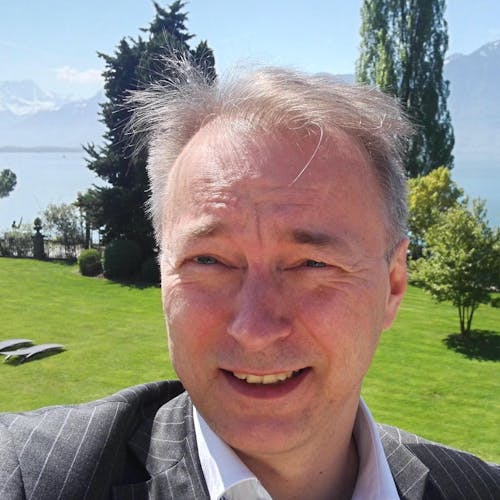 Petri Kuusisto
Investment Advisor
What I actually do
I am as a senior person (=old) a speaking partner in investment/fund related issues where I try to share my 30+ year Institutional Investment experience to the young, smart and energetic CF team. Personally I spend a lot of time within Impact Investing research, which includes Climate Change issues.
Read more
Close
My personal climate change wake-up moment
I used to be an ESG investing advocate until I realised it will not be enough to save the Planet. Currently the environmentally unfriendly companies have had a free ride, but it is already changing.
Improvements I've made
I am interested in saving old buildings and turning them ecological and climate friendly. My own property is heated with renewable energy. I have also tried to alienate myself from personal consumption through constant improvements for my habits regarding stinginess and being mean with money 😊
Things I need to work on
They are numerous. But I am aware of most. Time is a precious asset and I hope to be able to use more of time towards UN SDGs (Sustainable Development goals).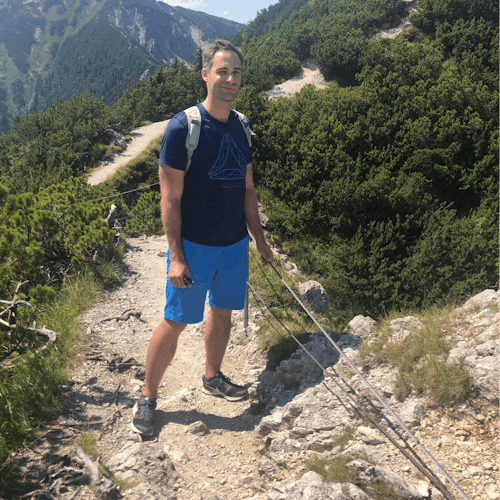 Robert Langner
Technology Lead
What I actually do
My part is to build great products by making the right technology decisions and enabling smooth background processes.
Read more
Close
My personal climate change wake up moment
When my daughter was born last year, I asked myself: How can I leave a world worth living in? As a nature and animal lover, I would like to ensure that my children can get to know our planet as I was able to get to know it myself.
Improvements I've made
I try to reduce unnecessary packaging and always pay attention to the country of origin of food. As a family, we pay attention to conscious and sustainable consumer behaviour.
Things I need to work on
I was going to sell my car, but I decided to keep it when having a baby. Now I sometimes need to remind myself to use my bike more often.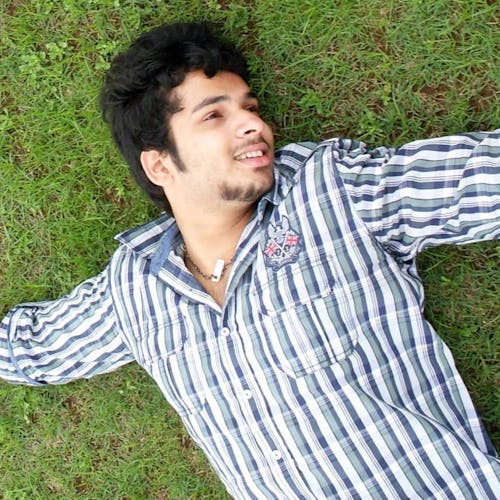 Abhiraj Padhye
Software Developer
What I actually do
Creating things is my passion. I am passionate about building anything, but my major contribution is the software toolset Cooler Future uses. I love simplicity and believe everything can be expressed in simple terms. Breaking down complexities and turning them into usable software bits is my number one task. I believe in gratitude, I don't believe I'm self made. And this is my chance to express my thankfulness to our beloved Earth. Step by step, towards giving. Step by step towards building a wonderful planet for everyone.
Read more
Close
My personal climate change-wake up moment
Coming from a third world country, climate change wasn't something I noticed. As I grew up, I saw my city, Pune, thriving under ever growing urbanisation. But the the so-called peace, open grounds, fresh air have been replaced by engine noises, skyscrapers and lethal particles. It's been really sad to see and made me much more aware of climate change.
Improvements I've made
I have moved to completely using public transport. I have culturally been inclined towards being a vegetarian, and my meat consumption has always been minimal. But now that I understand the impact of meat, it definitely calls for embracing being even more cultural.
Things I need to work on
Everything, I need to reconsider all of my major lifestyle choices. But one immediate thing I can start with is bringing down my plastic consumption to zero.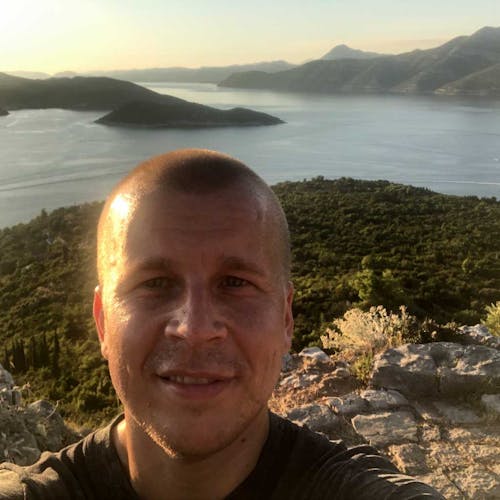 Matti Rönkkö
Founder
What I actually do
I do my best to orchestrate things across the team so that they are going in the right (and same) direction. On top of that, I spend a lot of time trying to educate myself around our core topic, this helps me keep up with the others in our space, as well as those people on our teams who are all much much smarter than me...
Read more
Close
My personal climate change wake-up moment
I spend as much of my time as I can outdoors — in fact, you can often find me in the forest, where I run, hike and cross-country ski. But climate change has already changed my yearly schedule in terms of these things, which was a big clue to me that things weren't as they should be. The ski season shortening might sound like an almost privileged problem, but for me, it drove home that the much scarier things I was reading about in the newspapers (coral reefs disappearing, unstoppable forest fires) were not only really happening but that change was now on my doorstep also. Sometimes seeing is believing.
Improvements I've made
I don't eat any produced meat. I do eat fish and sometimes game, and I will be honest, I did have a sausage in October 2019 after finishing a long-distance trail running race, but generally, I've foregone my previously much-loved burgers and meaty meals to lower my Co2 contribution. I also walk & cycle as much as possible to places. Finally, I try to only buy the material stuff that I actually need and from sustainable brands whenever possible. Actually I buy very little stuff, which I enjoy :) I say all this as if it was a sacrifice, but it doesn't feel like that. If anything, I feel happier, healthier and lighter thanks to these changes. Of course, there's always room for improvement.
Things I need to work on
Oh, where to start. Due to my job and having lived internationally, I have flown a lot, and I mean A LOT, in the past. I've tried to cut down, but still do fly from time to time and with each flight having such a large footprint (compared, say, to one of those burgers I've forgone) this is probably the area I could improve on the most. And to be honest, I think all of us including me can improve lots of the little things as all actions do really matter...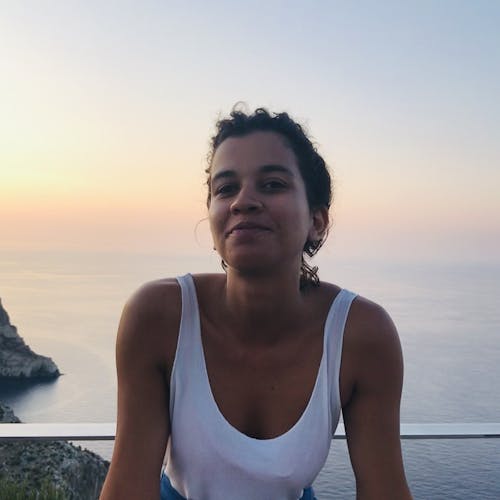 Manuela dos Santos
Brand & Visual Designer
What I actually do?
I am responsible for translating Cooler Future's values and vision into visuals. It's my duty to make our brand look as serious and positive as we are about our mission. Out of office hours, I dedicate my time to practicing Yoga, swimming, trying out new recipes (sometimes succeeding...), strolling by vintage shops and reading books that either inspire me or make me see things from a new perspective.
Read more
Close
My personal climate change wake up moment
Coming from a latin american country, where environmental topics are not often discussed in daily life, I consider myself to be a beginner on the subject. But the absurd amount of waste in daily life and the air pollution has always bothered me in a way, and together with my Yoga practice I've started noticing how connected to Nature we all are and how it gives back the treatment it's been given. I've become very aware of my buying choices, reducing the waste I produce in every sphere of my life and trying to influence people around me to walk or cycle rather than driving (which in my hometown is a huge change).
Improvements I've made
By making smarter choices, for example at a supermarket, I've been producing way less garbage weekly and as a consequence, I feel healthier for eating more natural produce. I have also learned to take better care of long lasting items, conscious of the impact of their manufacturing and disposal, and rarely buy things I don't need (borrowing things if for one-time use, buying second hand if necessary). It not only helps the planet but fills the Marie Kondo in me with joy!
Things I need to work on
Seriously need to learn how to cycle (!!!) and reduce my dairy and meat consumption. I've reduced meat drastically and barely miss it, but can never find a nice equivalent for grilled cheese.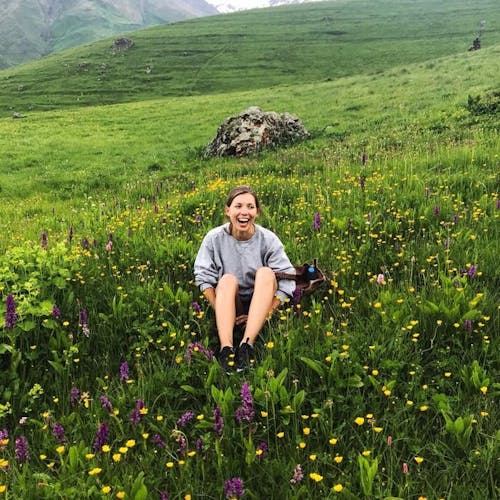 Olga Rabo
Marketing Lead
What I actually do?
My main task is to build a powerful, vocal community that supports our powerful, beautiful mission. I am here not only to tell our story, but also to make sure it's heard by as many people as possible. When I'm not busy crafting content strategies, researching competitors, and increasing clickthrough rates, I'm usually travelling, watching stand-up, doing improv, and probably finishing my second plate of pasta.
Read more
Close
My personal climate change wake up moment
When I was a child, we had winters so snowy that sometimes you couldn't get out of the house. My grandfather had to jump out of the window (ground floor, don't worry), clean the porch, and then, and only then, we could open the door. A bit more than a decade later, there hasn't been any proper snowfall in my home country. It feels surreal, and yet it's painfully real. Every time I go home, every time I travel, every time I hear stories similar to mine, I realize that today is not the time to sit still anymore. If you want the world to change, you gotta change with it.
Improvements I've made
I am a conscious consumer. I don't buy fast-fashion (trying to look beyond the label instead), and I buy used and refurbished products (I only once purchased a brand new phone). In general, I live by the "less is more" motto. We don't need as many things as we think we do, and I do believe we can fight pollution caused by overproduction by being more conscious of our purchasing habits.
I don't buy meat or fish ever and eat mostly vegetarian/plant-based meals. Sometimes, of course, I do lose the battle -- mostly to my grandmother who somehow still manages to persuade me with homemade pelmeni -- but my taste for life is getting different. I believe we don't have to be perfect all the time, but we have to always try.
Things I need to work on
I travel. Quite a lot. My family is scattered around Europe (Latvia and Cyprus and me being in Berlin), I often travel for work, and, ugh, let's not bring up vacations... I do try cutting down, of course, but it's just now always possible. Also, I used to be severely addicted to cheese, but am happy to report that the addiction seems to be over.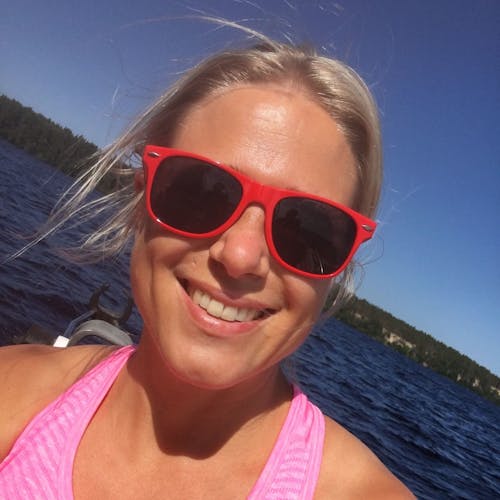 Elina Seppälä
Impact Lead
What I actually do?
I am the gatekeeper for impact. My responsibility is to make sure we only invest in companies that take climate change as seriously as we do. Although we have fun working together as a team, my work is dead serious. While I am not working, I am organising logistics for my kids' hobbies, debating in twitter or singing way too difficult songs to my range
Read more
Close
My personal climate change wake up moment
I've always been a guardian of nature -type of a person, although that was more focused on animals, forests and water (Finland is the country of thousands of lakes). My climate wakening began strengthening when travelling became a crucial part of my work. Seeing what has happened in China, India, or for example in the UK, made me realise that we all need to do our part whether you live in Finland or in Mexico.
Improvements I've made
I've reduced flying more than 90%. When I am forced to travel, I offset emissions by planting trees as twice as much as the negative impact I am creating. I drive hybrid (although the LCA analysis is not that convincing that this is the right thing to do) and eat 90% plant-based diet.
Things I need to work on
Dairy products are my weakness. They generate huge amount of emissions. Also, I would like to be a better cook for the kids when it comes to climate impact: meat is too easy, and routines are too burdensome to change.
We're hiring!
Want to make saving the planet your day job? We're on the lookout for smart, passionate people to join the Cooler Future team.
Get early access
Ready to grow your money and fight climate change at the same time? Join our waiting list, and you'll be the first to know when we launch.